Snow days are exciting days for both adults and kids alike––no work or school! But harsh weather conditions can make it difficult for kids to get outside and play. Since weather conditions do not permit you to get out on the road for the day, you have to find ways to stay entertained indoors. For adults, mindless scrolling on social media and Netflix binges will do. But for kids, there needs to be a more structured approach to keep them entertained. Instead of lazing around the house all day, consider doing these snow day crafts with your kids.
1. Make Snow Paint
Using paint on a freshly packed surface of snow is a fun way for your kids to unleash their inner artiste. All you need is a container, watercolors or diluted acrylics, and a freshly packed container of snow.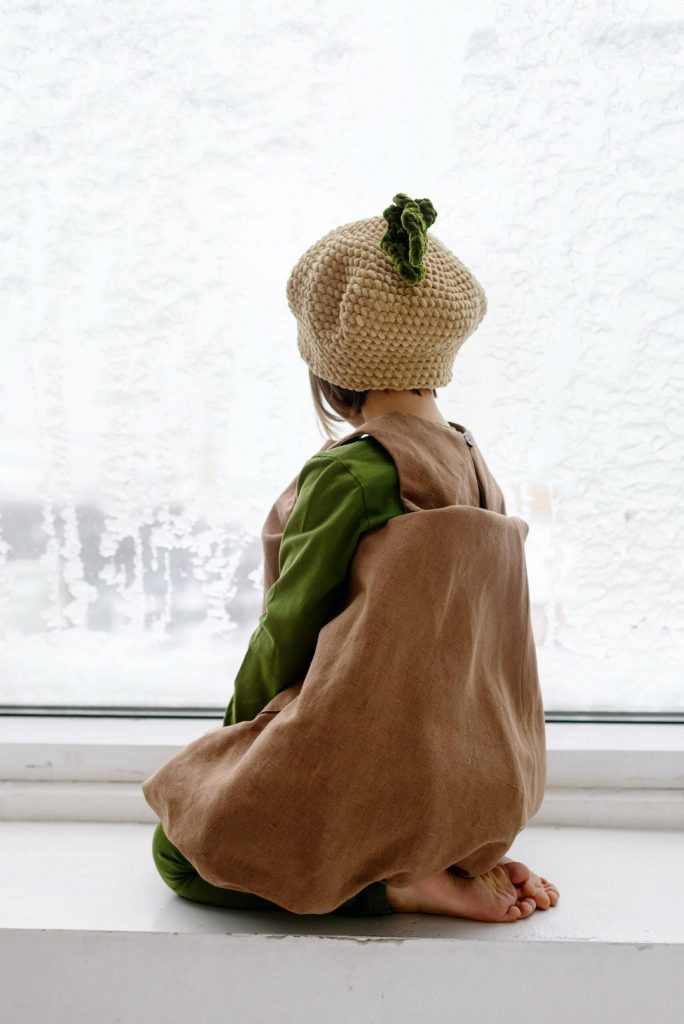 2. Get Slimy With Homemade Slime
Slime is one of those classic children's crafts that children can't get enough of. Mix one tablespoon of baking soda into a cup of school glue, (Elmer's is great). Add one tablespoon saline, stir in a little food coloring, or add glitter for a little sparkle. Work your mixture with your hands until it goes from being sticky to stretchy. Seal it in a plastic bag between uses to prevent your slime from drying out.
3. Cut Out Paper Snowflakes
Paper snowflakes are hands-down one of the easiest snow day crafts you can make with your kids. All you need is coffee filters! For this craft, gather a bunch of coffee filters, fold in half three times, and cut to your desired pattern. Once cut, sandwich your snowflakes between wax paper, and iron on low heat. For a colorful effect, have your kids add watercolor to make truly unique snowflakes. Hang on your window where you can admire your kids' creations.
4. Make Crystal-Coated Snowflakes
Another fun snowflake craft your kids can make is crystal-coated snowflakes. For this craft, you'll need pipe cleaners, one large container, one cup of Borax diluted into five cups of boiling water, thread, and a pencil. Twist the pipe clears into a snowflake shape, then attach the snowflake to the thread and a pencil, so it hangs down into the container without touching the bottom. Pour your Borax solution into the container. Watch as crystals form on the pipe cleaners. Remove, and then allow the snowflake to air dry.
5. Play Dress-Up
Do you have old Halloween costumes lying around the house? Grab all of your costumes and put on a fun fashion show. For a truly unique snow day outfit, create an ice princess headband. All you need is paper, watercolor, glue, and an unused headband.
6. Create a Beautiful Window Collage
Snow days are a great time to create a collage! Tape a piece of transparent contact paper to a window (sticky side facing inward). Have your kids trim colorful pieces of paper into various shapes and assemble them directly onto the sticky adhesive.
7. Make DIY Puffy Paint
For this fun DIY craft, you'll need to combine ½ a cup of flour, ½ a cup of white glue, and 1-1 ½ cups of shaving cream into a bowl. Divide the mixture into separate containers, and add food coloring. Scoop each color into its own sealable bag, and trim off one corner for piping. Pipe onto paper in any designs you choose, and then allow to dry before tampering.
8. Take Up Knitting
Knitting on its own can be challenging for younger kids to grasp. Instead of sticking to regular knitting with needles, consider finger knitting projects. These projects are perfect for kids in the 5-13 year range, and kids will get the hang of it quickly. Finger knitting is so fun; you'll want to get it on it, too!
9. Make Clay Jewelry
All you need to make beautiful, one-of-a-kind clay jewelry is some polymer clay and string. Have your kids roll clay balls for the individual beads, and help them push a pin into the center to make a hole for threading. Bake your clay beads according to the instructions on the package.